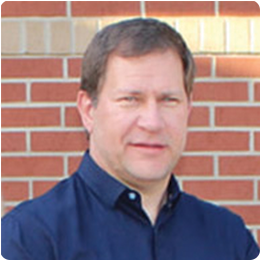 Dr. Shane Laster has been practicing Optometry in the River Valley Area since 1994.  He graduated from Northeastern State University College of Optometry in Tahlequah, Ok with highest honors.  His expertise is in medical eye care and specialty contact lenses.  He was a pioneer in Arkansas Laser Procedures (YAG and SLT) and continues to be at the forefront of innovations in eye care including those in aesthetics and treatment of Dry Eye.
Dr. Laster lives in Fort Smith with his wife, Jamie.  Together they have 4 sons, 3 grandbabies and Boomer the dog.  When they aren't playing pickle ball, exploring area bike trails, and teaching the grandkids how to be OU Sooner/ Dallas Cowboy fans, they enjoy traveling to learn about eye care innovations and to research food and beverage trends for their award winning lunch/ brunch restaurant.
Certifications, Honors & Awards:
American Board of Optometry, Diplomate
Arkansas Optometric Association, Member
Winner of SW Times Record "Best of the Best" Optometrist Category Multiple Years
Two Time National Optometric Quiz Bowl Champion (Varilux Super Bowl)
Outstanding Senior Clinician (NSUCO)
Vistakon Contact Lens Award
NSU Student Hall of Fame Inductee
Gold Key International Optometric Honor Society
Beta Sigma Kappa Optometric Honor Fraternity
Varilux Award for Excellence in Presbyopia Management

Allergan Contact Lens Award

Academic Achievement Award in Vision Science

National All-American Scholar

Outstanding College Students of America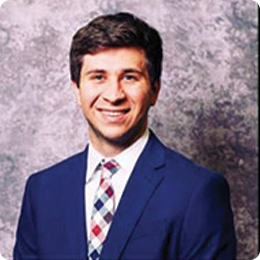 Seth C. Laster was born and raised in Fort Smith, Arkansas. He has been around the eyecare profession his entire life. Dr. Laster graduated high school from Union Christian Academy and was a collegiate athlete for the University of Arkansas-Fort Smith.
He attended Northeastern State University-Oklahoma College of Optometry where he graduated Summa Cum Laude and received the Beta Sigma Kappa International Optometric Honor Society Silver Medal for 4.0 GPA. At NSUOCO, Dr. Laster presented his contact lens research at the Heart of America optometric meeting. Dr. Laster is certified in Anterior Segment Lasers in Oklahoma and has performed multiple surgical procedures including removing skin tags, post-cataract capsulotomy, andglaucoma procedures to reduce eye pressure. He was the inaugural president of the NSUOCO Surgery Club and helped establish the organization as the first surgery club at any optometric institution. During optometry school, Dr. Laster completed an externship rotation at Eyecare Associates in Tulsa, OK. While there, he had the opportunity to learn from doctors, be involved in the medical decision making and perform a variety of procedures. While in school, he also served on a medical mission team in Roatan, Honduras where they performed eye exams and prescribed glasses.For the past two years, Dr. Laster has volunteered at the Special Olympics in Oklahoma providing free eye exams to the athletes.
Dr. Laster is married Joni Laster, who is a certified Speech Language Pathologist at TheraplayPediatrics in Fort Smith. They have two dogs, Jasper and Baker. They attend Life.Church Fort Smith and volunteer in the children's department. When they are not working, Joni and Seth enjoy hiking, playing tennis, and cheering for their favorite teams: OKC Thunder, Oklahoma Sooners, and the Dallas Cowboys.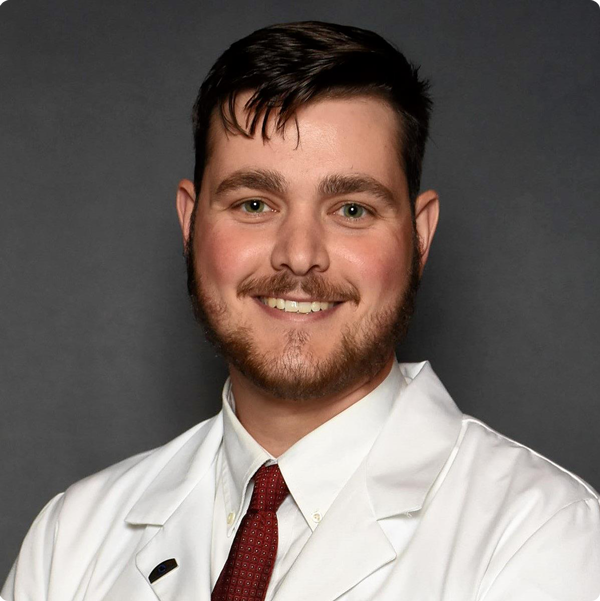 Dr. Cole Stanton was born and raised in Fort Smith. He graduated from Northside High School. He graduated from Hendrix College where he played football for all 4 years. He graduated from optometry school at the University of Missouri – St. Louis.
While in optometry school, Dr. Stanton completed externships at the Fayetteville VA; APRIMA, a contact lens specialty clinic in Nashville, TN; the Chickasaw Nation Medical Center in Ada, OK; and Affinia, a community medical center in downtown St. Louis. At these rotations he learned how to treat and manage many diseases, fit specialty contact lenses, and coordinate care amongst other health care providers. While in school he served on a medical mission trip to Yucatán, Mexico where he gave eye exams and prescribed glasses to people in remote towns without eye doctors.
Dr. Stanton is married to Cortney Stanton. They started dating in high school and got married after he started optometry school. The couple is expecting a baby girl in September. Dr. Stanton loves catching fish down at Broken Bow Lake, hiking and picnicking with his wife, and playing basketball in his free time. His sports teams are the Tennessee Volunteers, Washington Commanders, OKC Thunder, Nashville Soccer Club, and Nashville Predators. He is not much into baseball when it's on TV but living in St. Louis for 4 years made him love going to Cardinals games.